About


A Gold Coast Comedy Festival at the Home of the Arts
The Gold Coast's annual comedy festival is fuelled up and ready for take off in 2023! GC Laughs is going to be massive, and we are super excited to bring you huge, hilarious, star-studded comedy shows between March 17 and 25 in 2023. GC Laughs has partnered with the very best in international and national talent to bring you a week of comedy at the perfect venue - the Gold Coast's Home of the Arts.
Comedy at HOTA
We have partnered with the Home of the Arts to bring you a side-splitting week of comedy with international, national and local acts - you'll see some of the biggest names in comedy performing in the Arts Theatre, comedy crushers from all over Australia and abroad packing out the Showroom, and some intimate, hilarious shows taking place in The Basement. We couldn't be more excited to bring you an incredible comedy festival at the Gold Coast's best venue for it!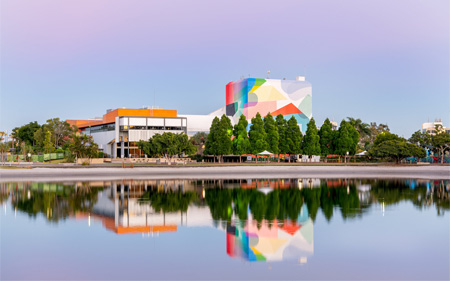 Festival Partners
We wouldn't be able to bring you the Gold Coast's biggest week of comedy without our partners. Not just partners, friends. Our best friends. They fill our hands with beers, help us reach new ears and even let us sleep over after shows.